So I recently acquired an old stripped longboard form Chrisp (thank you again!) that was hanging on a fence along hwy1. I've wanted to shape a board for a long time now, but was a little too unsure of myself when it came to buying a new blank, so an old used piece of foam seemed the perfect candidate to me. I don't have any pictures of it as it was when I got it, since I enthusiastically started skinning the old yellow foam off when I got home. I don't have a planer or any power tools for that matter, for the entire project I used a small spoke shave, a 4" sureform, and three 2x4 with different grits of sandpaper stapled to them.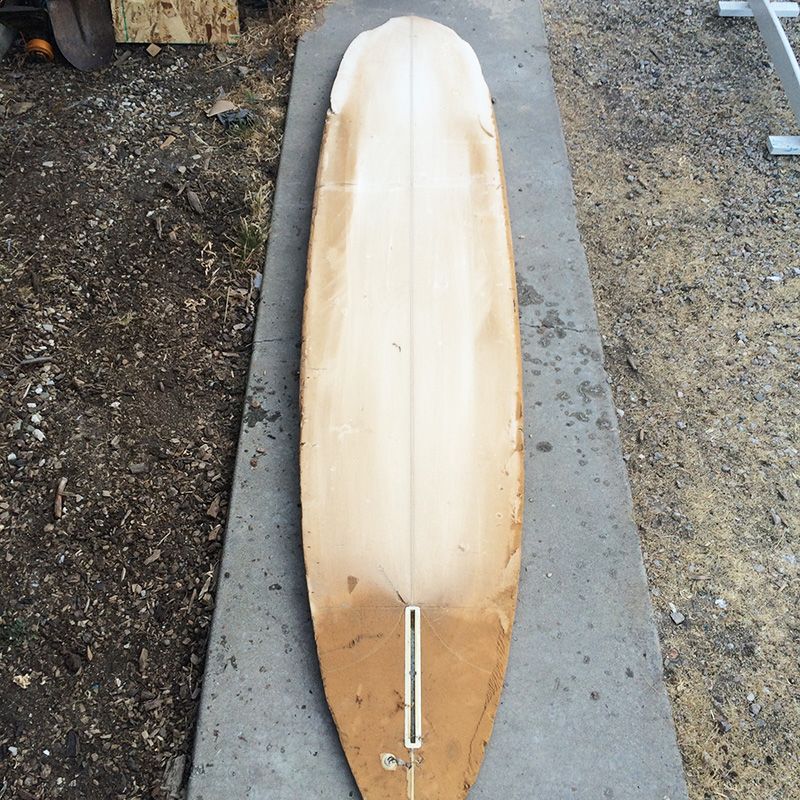 As I was skinning it and getting down into whiter foam, I discovered a buckle in the bottom. It doesn't go through to the top, and I figured I would just try to keep it toward the nose of whatever shape the board turned into.
I found two templates I liked on blending curves and traced them onto the blank as a rough idea where the final shape might land. I then cut off a few inched of the nose, and cut out the single fin box.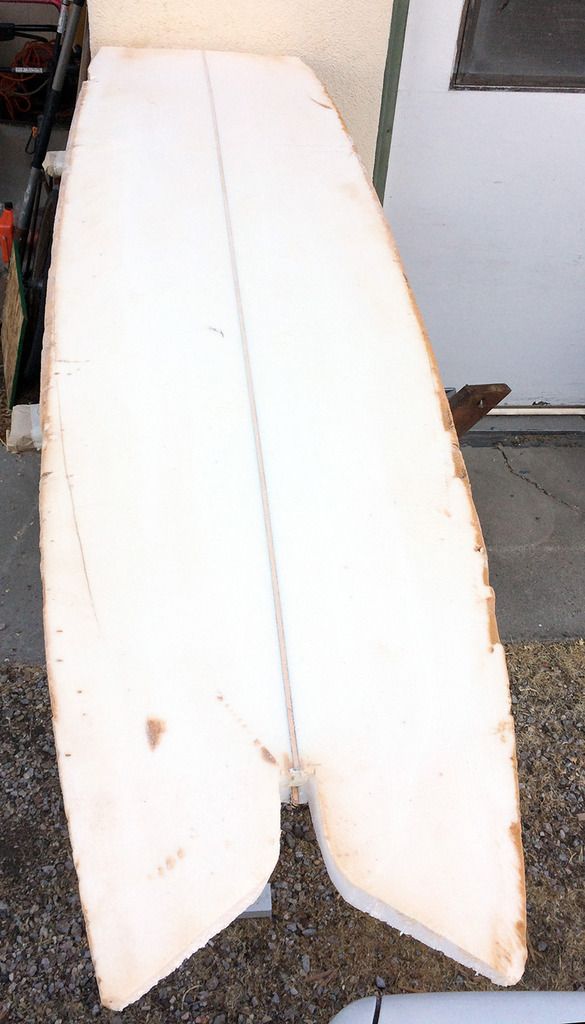 The rails were pretty rough but not too horrible, and I just kept skimming away with the longest sanding block I had.

I got the bottom flattened out, and got through most of the loose foam on the top, and then cut out a very rough version of my plan shape.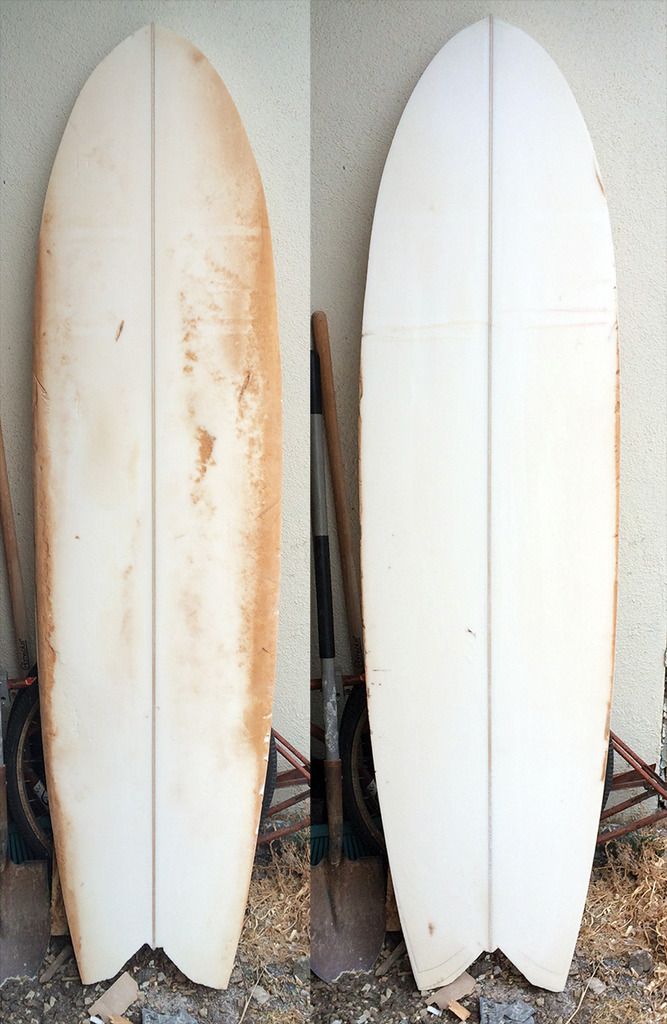 Side profile, still had a good amount of foam throughout.
I'm sure you could see the spots on the deck of bad foam, they went about 3/4" of an inch down, but I didn't want to sand the entire deck that low. I'm pretty heavy and a rather novice surfer (flounderer is more like it) so I wanted to keep as much thickness as possible. I wound up making foam blocks from leftover cutoff's, tracing the squares over the bad spots, and then cutting/chiseling out the bad areas. Then I mixed up q-cell and sanding resin and glued the squares into the holes. Cut away the excess with a hacksaw blade, and then sand flush to the deck.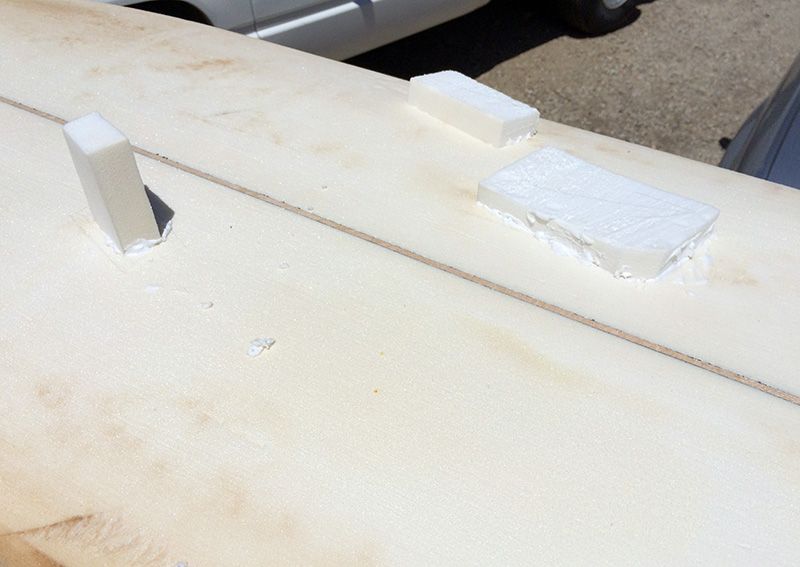 Here's the deck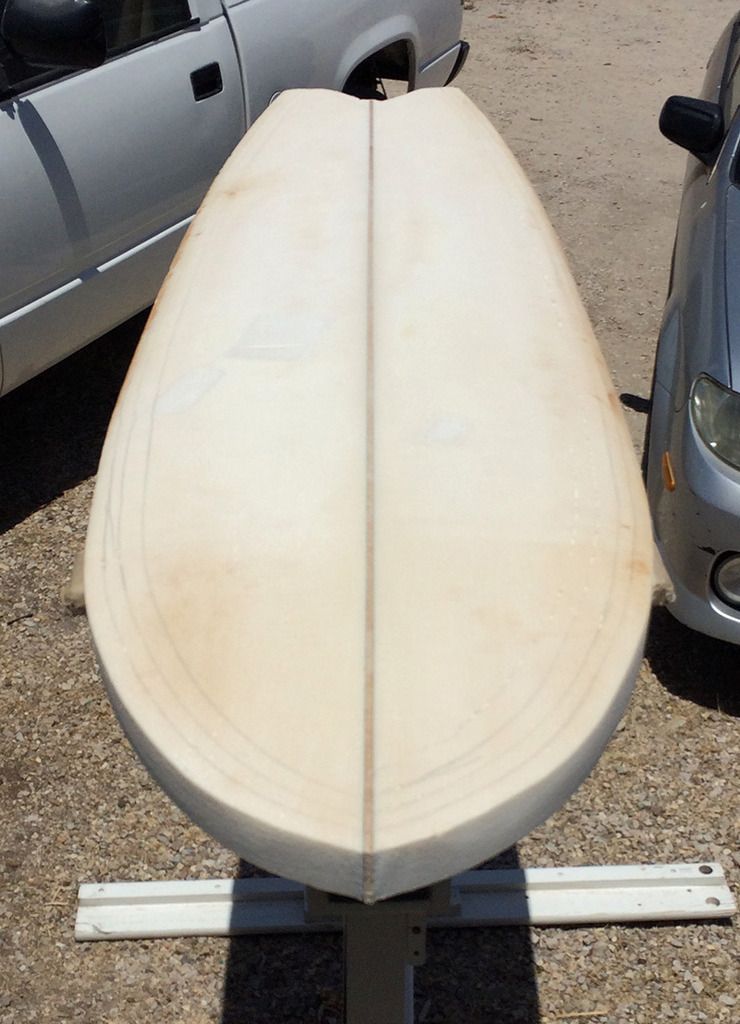 and the bottom
I then proceded to carefully and slowly shave down the bands using both the sureform and sanding block, trying ot keep them at the same angle, working one band at a time, one side then the other, back and forth. I go tto a point where I was pretty happy, everything looked pretty even, so I then took a sheet of 320 and smoothed everything out.
deck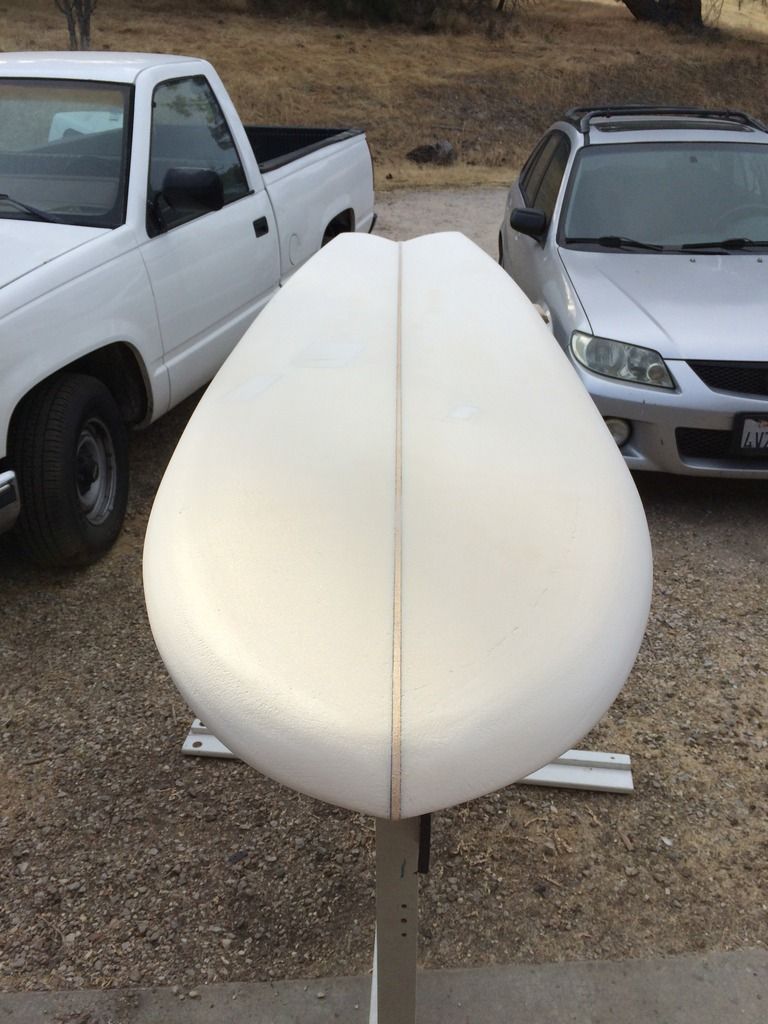 bottom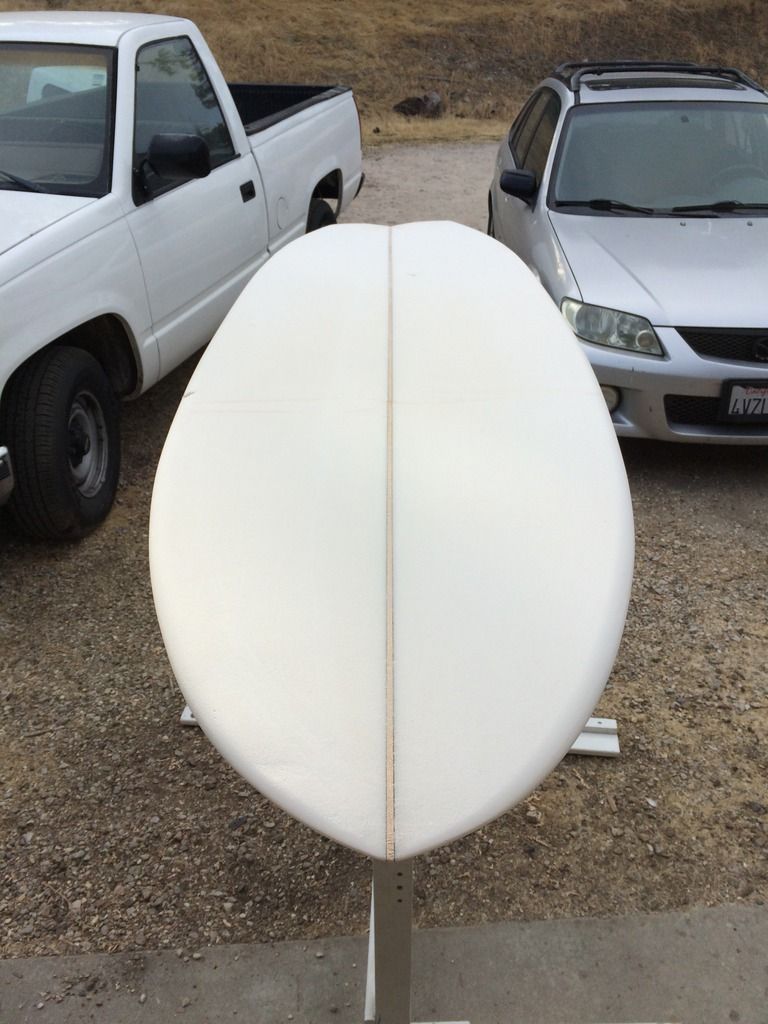 For my first time around, I'm pretty stoked. It's in no way perfect, far from it I'm sure, but I had a blast doing it. I'm making some plywood fins, which I will glass on, it will be a quad. I'll post pics as I go along, but it may be put on hiatus for a week or so, as it's a paycheck to paycheck kinda project

Thanks to all of you who post, this place is a huge source of knowledge.