If this comes across as gloating, uh… sorry, maybe I am, but you'll have to forgive me when you see the fins below. Hope I can do them justice. The first set on the orange Stretch are mine. (Not the board, that's Rich's) The next set are very similar, but only Rich can tell you how they differ (other than the obvious).
Here are mine. Per Rich: 5.325 Mental & 4.0 Sharky set at 5
degrees and 2 degrees respectively. The Mentals have a subtle
undercamber and the Sharkys are double foiled.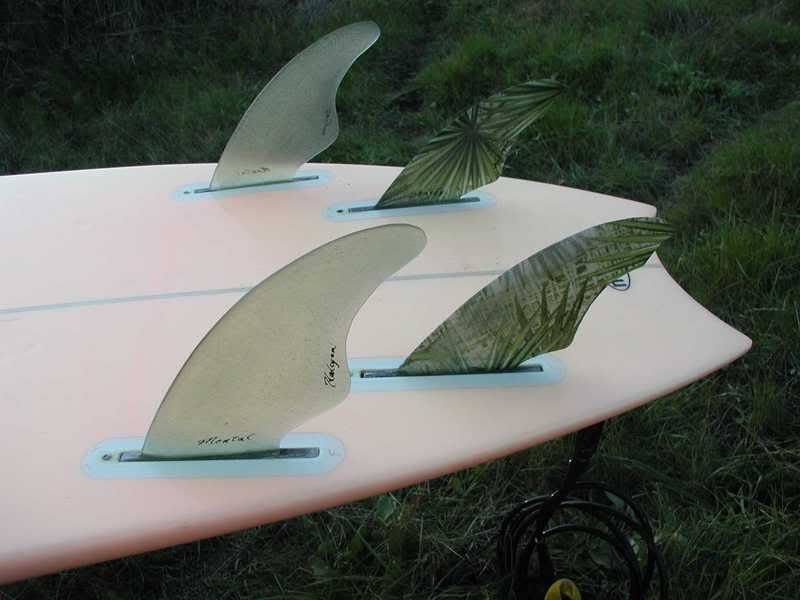 Per Rich: The fins on the Green 8.5 Goin are 5.125 Fab and 4.0 Mokarran trailers. the
lead fins have farily aggressive undercamber and the Mokarrans are double
foiled with slight concaves on either side of the both sides of the fin just
behind the vertical cord.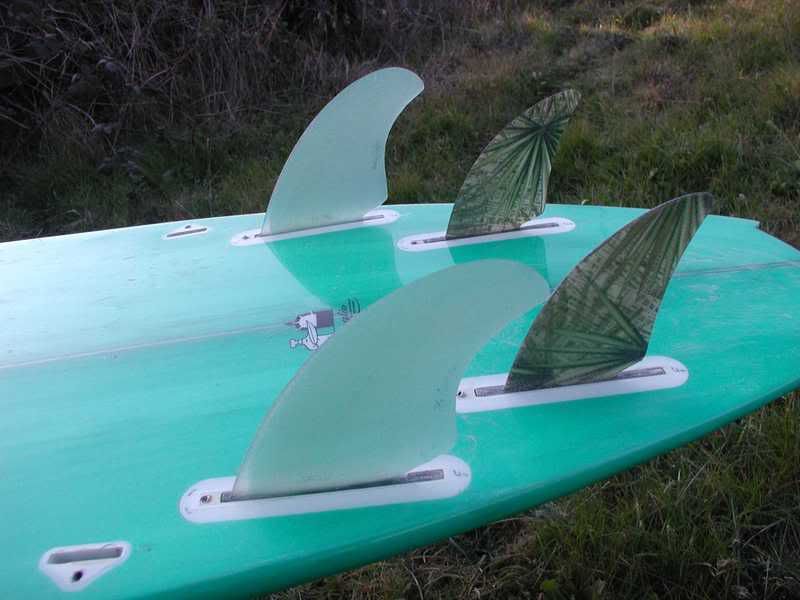 Its ok to be jealous.