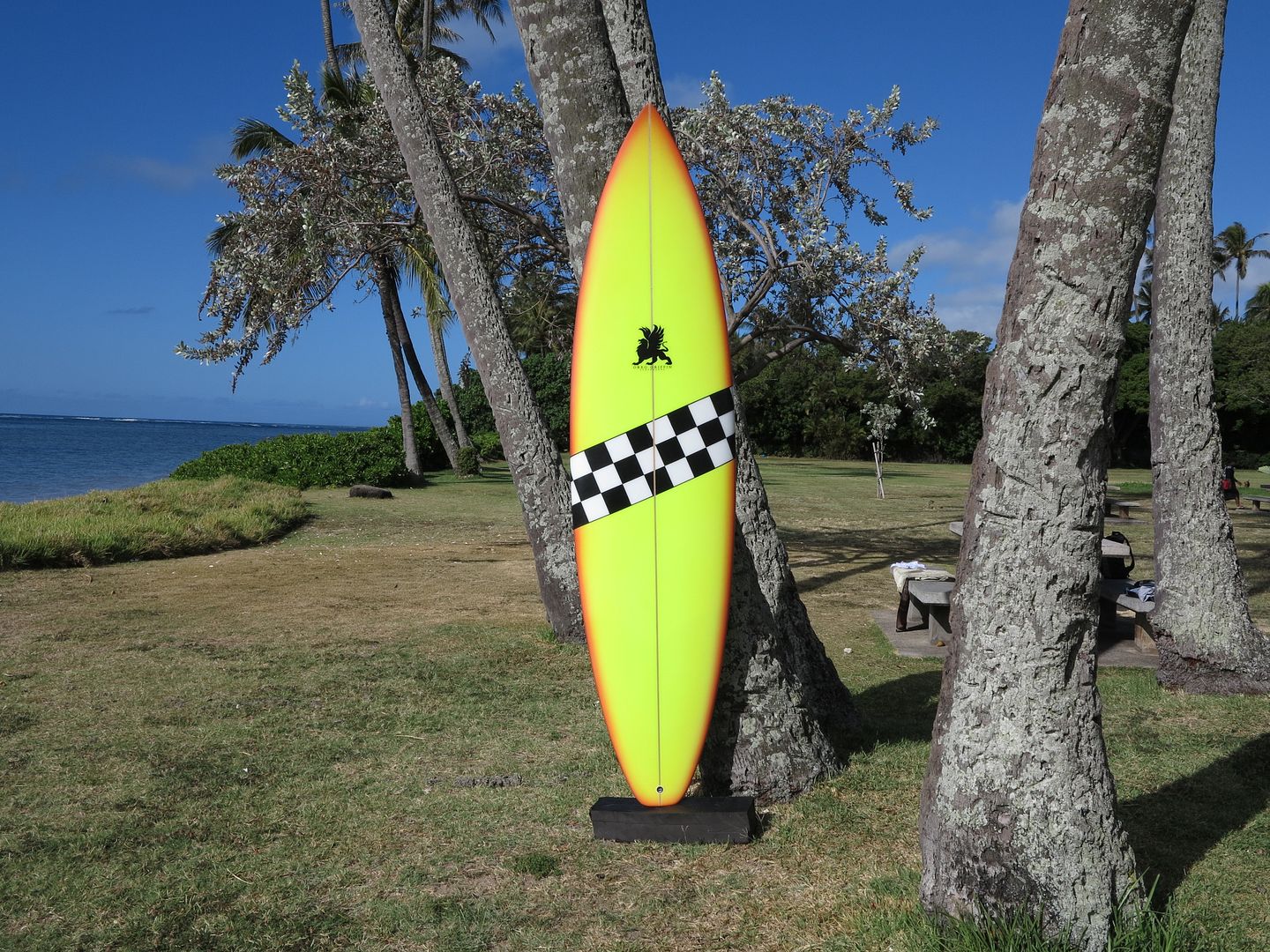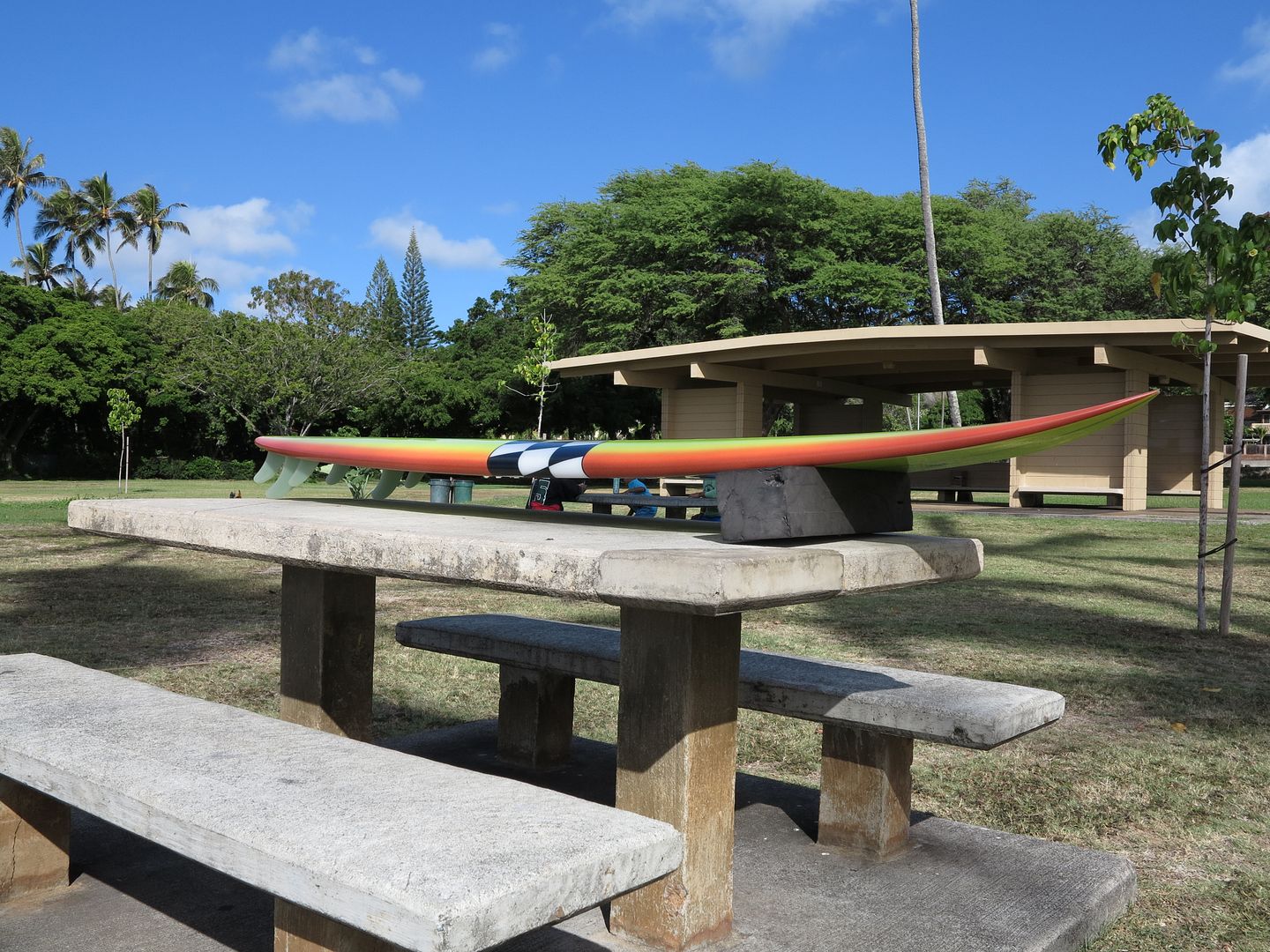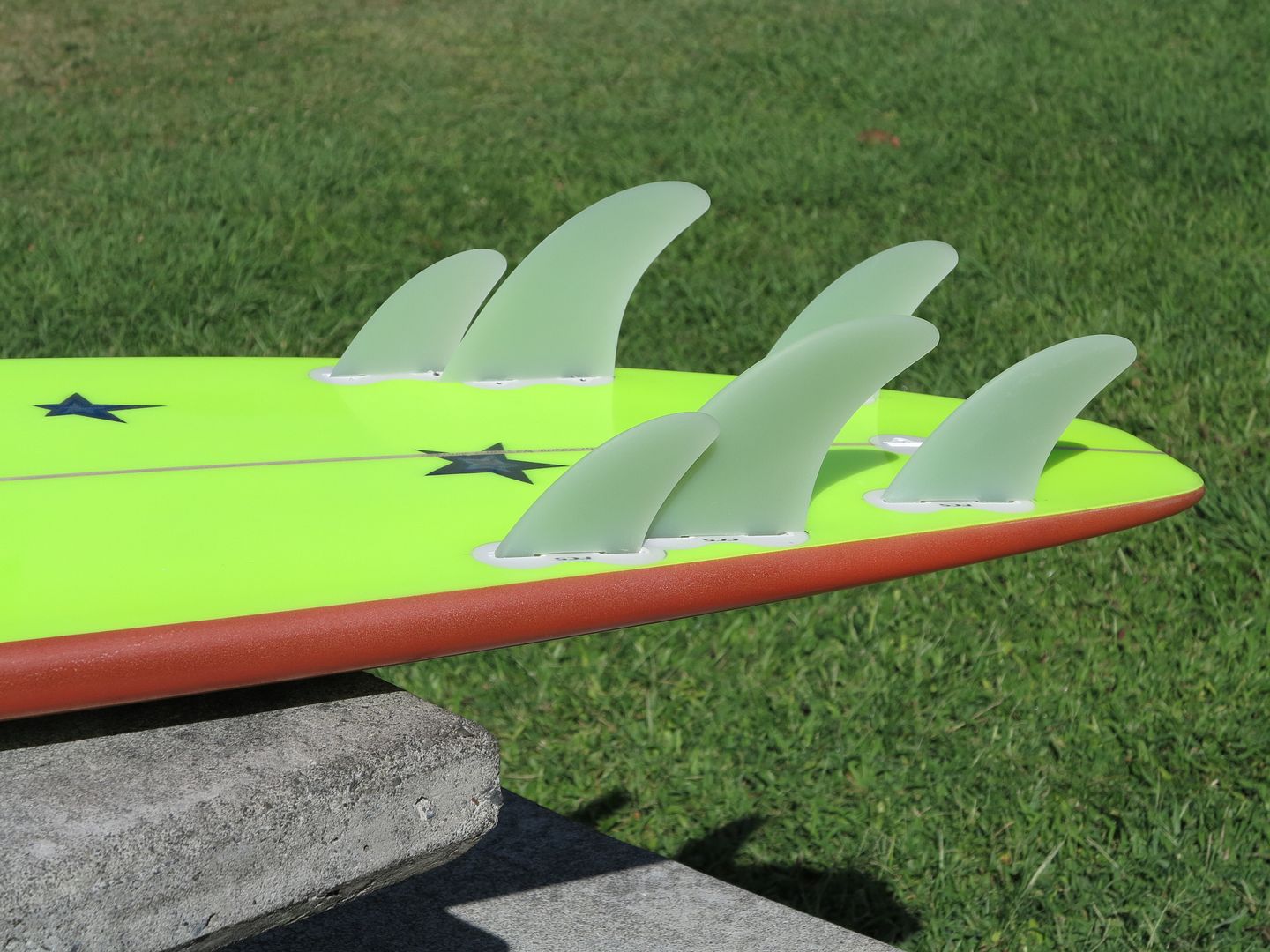 Bob purchased a 7' 6" 4 fin Rocket - Fun board shape .
Really liked it , he contacted me about 2 new customs and I talked to him about what we could make .
He wanted something more shortboard like in shape with the same type of tail rocker as the Rocket as it worked well for him .
I made him 2 Big Guy boards with adjusted tail rocker , one 7 " x 22" x 3" 3-4 fin Combo
I also made him a 7'8" x 22" x 3" board 3 - 4 fin board with Twinzer front option .
I called it a C 6 ;-)
His first email of many :-)
Hi Greg,
Gotta drop you a line on the 7'8 with the c-6 fin combo. Holy Molly! When you said the board was going to be fast that was an understatement. Fastest board I've ever been on. Insane!
But sometimes it is just too fast. The board actually lifts, I'm used to it in double concaves doing that at times but this was even more, I almost felt like the board was out of the water at times hydroplaning, then I realized that I needed to roundhouse quick or I just wasted the wave. I did feel i was on the cusp of being out of control but never was, never caught a rail. Ultra high performance. Then when I put it on rail to roundhouse, wow, the board turned amazing and on a dime. Being 7'8 and with three fins on each rail I thought it was going to be a harder to transition and more drawn out. Just the opposite. The board feels like its a foot plus shorter. This 7'8 feels like the 6'6's to 6'8's I used to ride in the 90's Love it. You made a big high performance shortboard out of a 7'8. Thank you!
I do feel if I'm going to ride it as the c-6, I need to have larger quad trailers or even a seventh fin to help slow it down or reduce the speed. When your going that fast I think it might be better to has a less responsive board. That's just me though and it was on my mind. It was tough in the chop. Will need glass. But the turns when going that fast were pure bliss, it held perfectly and smooth as butter in the chop that we had.
I love the thicker volume in the tail. Everyone seems to reduce that tail volume so much and I never understood that. I bogged on those boards, you have it dialed. I paddle more leaned back anyway and surf more off the rear where I need the float and don't want to bogg and drag.
Amazing 7'8.
Bob