Hey Y'all, been a while since I've thrown some pics up, but here they are with a couple puzzles for the problem solvers out there.
The first:
I just finished glassing a 10 foot board for small summer waves. e-glass and RR2000 over 2 pound eps. I overworked the resin a little when doing the final clear lam over the top and rails, covering the green from the bottom lam. It looked a little bit whitish, but barely noticeable. After I post cured at about 130 F I noticed that all of the little white bubbles and patches really stood out quite a bit. I don't really mind the cosmetic issue, but wonder if anyone has had this happen before.
Sorry about the low pic quality, they were all taken from my phone camera.
The board (taken in spotty sun/shade)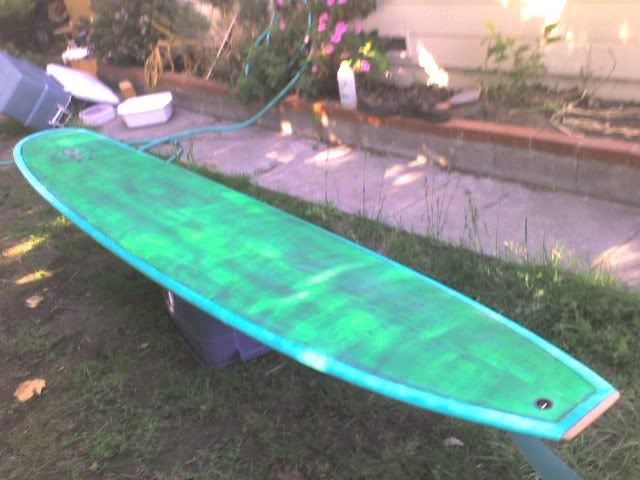 Edit:Sorry about the pics, please bear with me while I try to figure this out again, photobucket seems to be giving me problems. I'll go into the whole thing once I get my images sorted out. Thanks! -Pat
Editagain: ok, back on track.
So, here are a few pics of the whitish areas: