Had a buddy give me some carbon to try out - built this board this weekend.
2 lb eps - i dont know the specs on the carbon.
6'0 x 18.5 x 2.25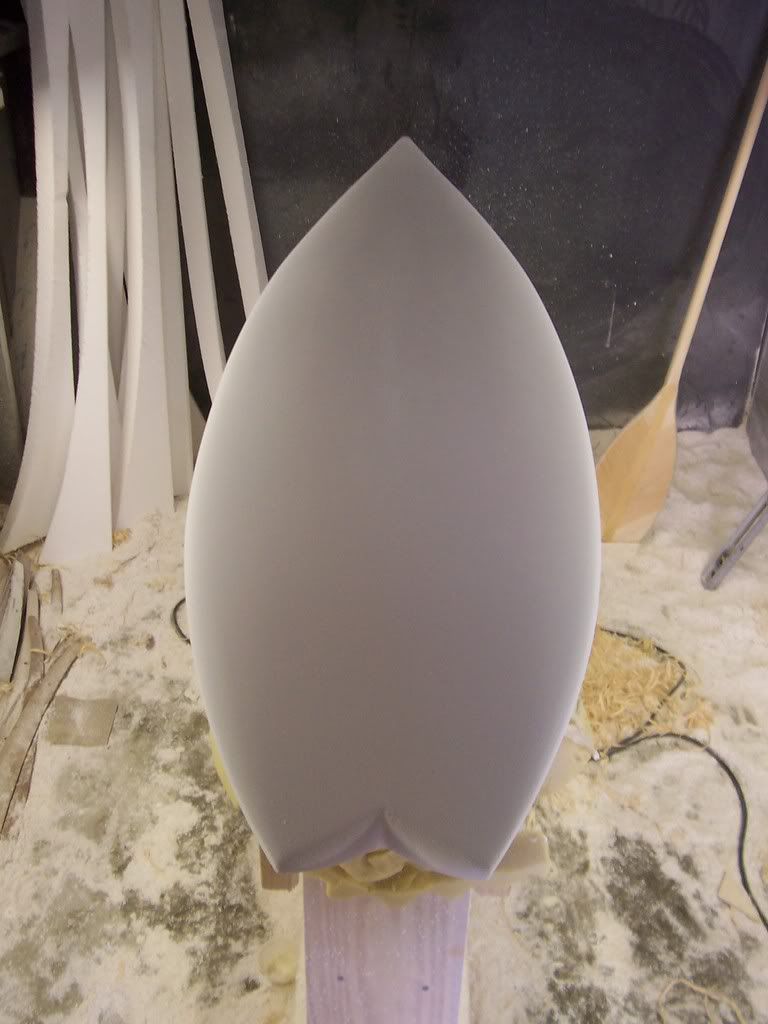 appears to be unidirectional - looks like a weave till you look up close - the cross weave is not carbon…
feels like snake skin!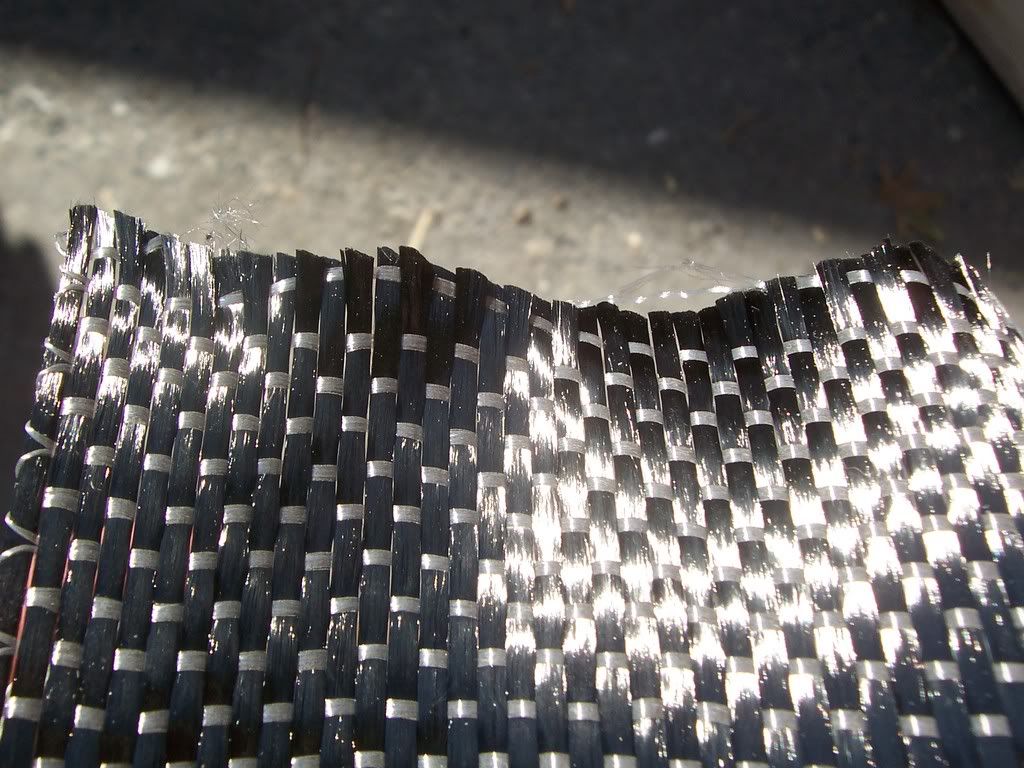 tape off the blank top and bottom rails and sprayed a dust of adhesive spray for the carbon to stick to (thanks greg loehr in the swaylocks archive!). when i laminated them, i folded the carbon up on the deck and brushed on resin to the foam rail, then folded the carbon back down and brushed some resin on top, then squeegee