a few years ago now i made a surfing film called 'lines from a poem…'.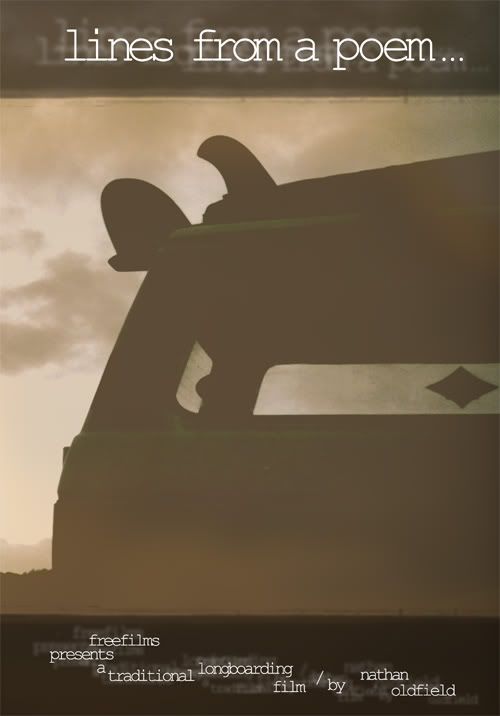 its focus was on classical longboarding using traditional equipment. although the film was essentially a collection of current footage that i shot, it also incorporated a blend of super-eight footage of '60s log riding that i was fortunate enough to get my hands on. i just happened to meet an elderly neighbour of a friend who had a few reels of super eight laying around. it was a joy for me to include his never-seen-before-seen work in my movie, because otherwise it would just be rotting in a shoebox in his shed, lost to the world.
i'm now working on a second film whose focus is in part about exploring a diverse range of waveriding toys. i reckon the whole anything-goes movement in surfboard riding is not an exclusively 'now' phenomenon. people have been making & riding a range of left-of-centre boards for a long time & i would like to recognise them in my next film.
so the point of my post is to ask if there is any swaylockers out there who have old footage of themselves or others surfing; whether on logs, singlefins, fish, mats, twinfins, thrusters, bellyboards, bodysurfing, handboards, or whatever; who are happy for me to use the footage in my film. i'm not just interested in footage of famous surfers, but laymen too.
i know there's lots of footage out there, in people's sheds or under beds or in attics. i'd love to have the chance to give the past a chance of seeing the light of day once again.
ideally, i'm after eight or sixteen millimetre film that has been transferred to mini-DV, or to quicktime files on DVD.
i apologise for interrupting a surfboard design website with this post, but i reckon there'd be more than a few members of our sways community out there who might be holding a bit of special film from yesteryear.