I know these posts come around every once in awhile… was out in the sun cleaning and had my boards on the lawn, figured why not take a few shots while I have them all cleaned up!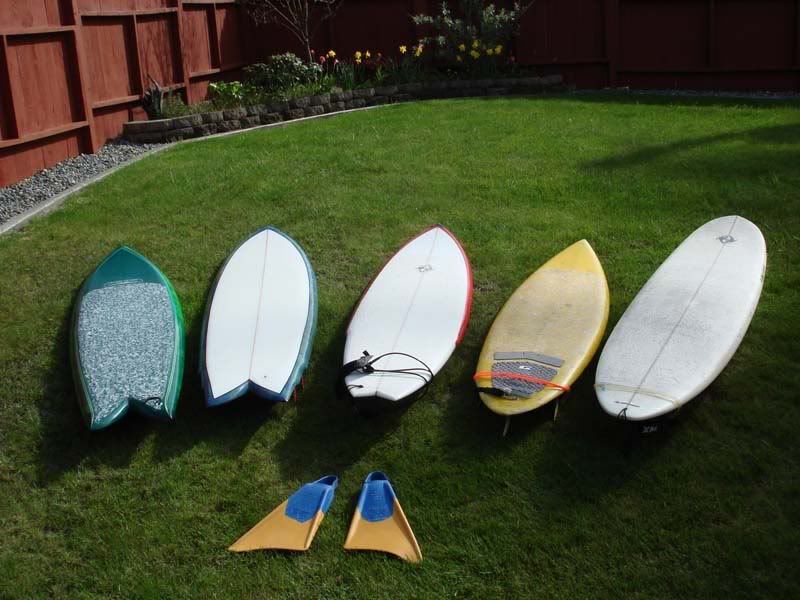 Okay, here goes from LEFT to RIGHT
Merrick Fish 6'6" Twin - Absolutely incredible board, long swooping turns and paddles easy
Fish 6'8" Quad - My first board, a custom. Rails are more modern than a retro, havn't tried it out yet
Ewaliko 7'4" Big Boy Tribute Ben Aipa Stinger - Single fin, this board is SICK!
Dumpster Pig 6'10" - One mans trash is another's treasure, i guess is the saying. Patched it, wax'ed it, no worries
10'0" Ewaliko 'Olo - The Cadillac of wave riding. Super smoothe fun fun fun. I'm really stoked on Ewaliko's boards, check him out!
And finally, the must have Churchill Makapus! Best fins ever, dives, bodysurf whatever!
All I gots for sho' and tell!
PEACE!