i've been in touch with Tom W. as i am making one of these boards too—i got the idea looking at an old (1898) photo of a hawaiian surfer holding one and thought i would like to try that . Tom has given me a bunch of hints and i'm about half done—the riding will have to wait till spring as the water temp has dropped to 49 as of today–no experiments till above 60 degree! shaping the curved bottom length-wise and cross wise is being very hard. Still it's a fun thing and gives a real feel for our forebearers in surfing
I had the privilege of meeting Tom, seeing his shop and many of his boards and also watch those narrow finless planks slicing though the beauties at Noosa. Never forget the mind blowing sight of the way they went…hot knife through butter. Tom is one of the most stoked surfers I have met and he wanted visitors to Noosa to know that they are welcome to sample his boards.
Roger
walrus you got a test pilot here, all water temps accepted
14 year old Keahe standing on one of Wegener's laydown Alaia boards.
Here is an interview with Tom Wegener with a few more pics and he talks a little about the Alaia boards:
i filmed tom riding the alaias (& 16' olo & 12' signature model) earlier in the year up north & made a little film for him. he will be selling the DVDs through his website soon for anyone who's interested.
i'm kicking myself i didn't take any photos of them in action, as i was too busy filming, but here's a couple of pics.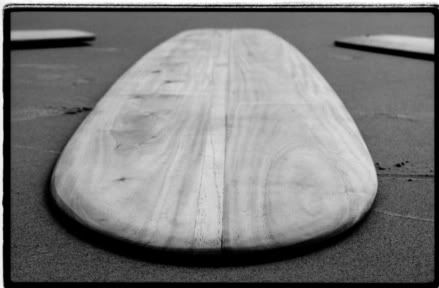 maybe i'll get around to loading some framegrabs up onto this thread or even YouTubing some footage.
Quote:
maybe i'll get around to loading some framegrabs up onto this thread or even YouTubing some footage.
yes please Nath.
Hello all,
Have been lurking here for some time.
I too have been talking with Tom for some time and working on an alaia. Made a smaller prototype (already re-shaped 4 times) that is a blast. Looking to launch the 7'8" version sometime this winter.
My experience is that Tom is absolutely a stand up guy, and very helpful. Got a bootleg DVD from Tom with some amazing alaia riding at Noosa.
-Brian
Oldy, just saw "Lines from a Poem" the other day. Nice work. Be curious to see some snippets of film on those Alaia's in action.
From the pics they look dead flat, with a bit of belly roll.
thanks lawless.
yes theyr'e dead flat, rolled belly. the original hull.
a few pics: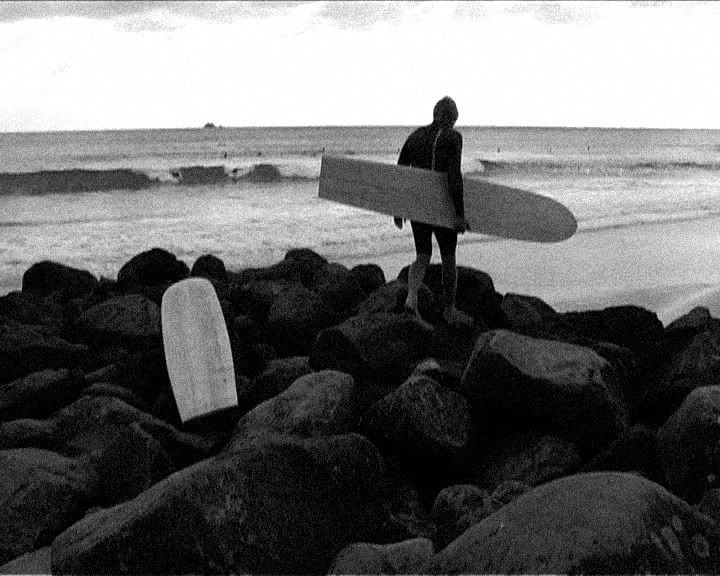 Are you doing any with the pulled in waiste? Been wondering about Tom's experience with dimensions, too. I am thinking of going about 9' long, 23" wide point way forward, with a pulled in waiste to like 17", and a flared tail, back to 23".
Have you heard of any experience with the flared tail?
And a thickness of like 3" in the center middle, rolled to 1/2" rails?
Eric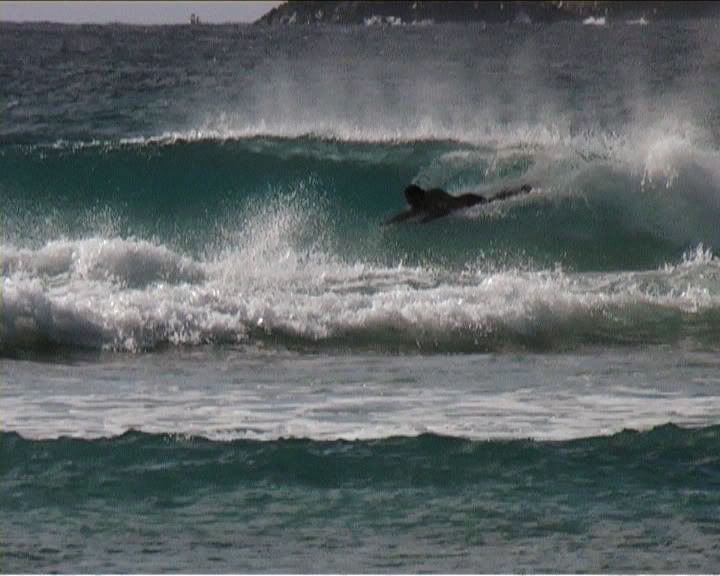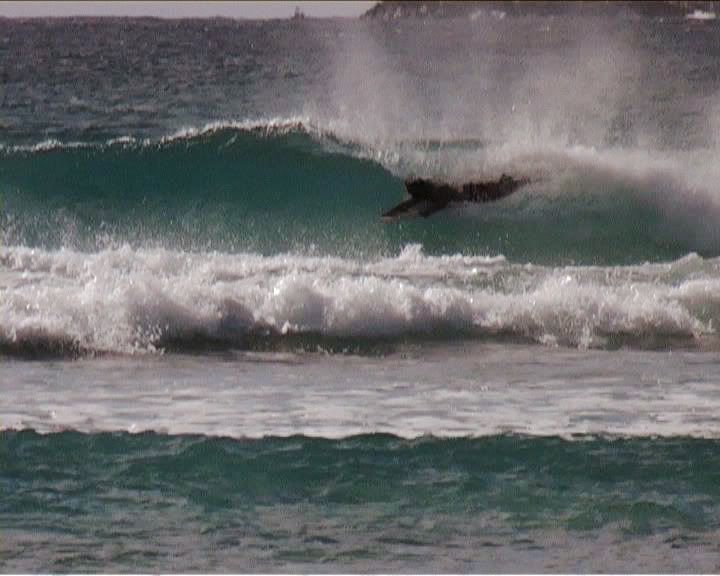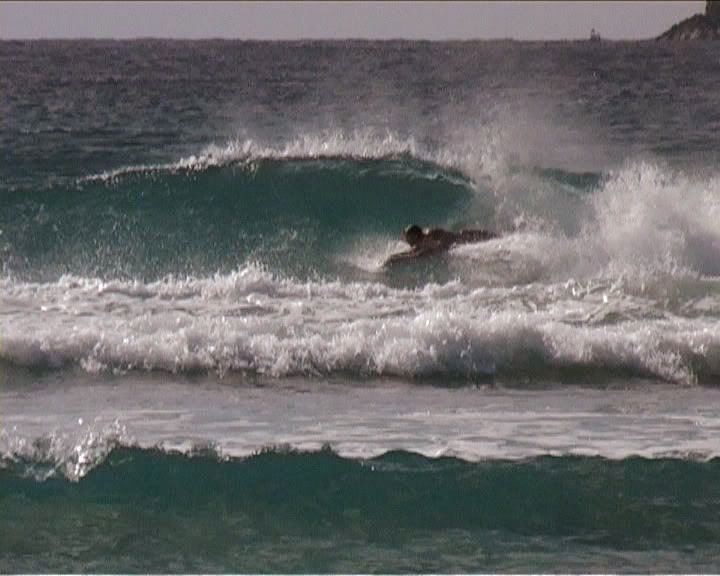 unfortunately, frame-grabs don't really capture the beautiful trim speed tom is achieving on these boards.
i haven't yet looked on TW's site, where i might find the answer, but what about the wood? is it paulonia or something balsa-like? or a heavier wood?
I'd like to give something like that a lash, cuz here we got all kinda hardwoods (and Balsa) cheap. i don't imagine those are chambered or anything – just shaped. y/n?
heavy/light - dumb question i realize, cuz no glass.
yes, they're paulownia, solid not chambered, about an inch & a half thick.
An inch and a half on the rails, and a bit more rolled on the bottom to the middle?
Cause the bottoms rolled yeah
From this australian 1932 surf lifesaving book, they show a 9-0 alaia design with 1/2" rails, but 3" in the middle, center of the board. The nose is 1", the tail 1-1/2" in the middle.
Guess I just need to see one myself, but $1000 from australia…need to find some paulownia in socal.
Eric
more like an inch & a half through the guts, & maybe half inch rails. rolled belly & up rails (as opposed to down rails).
Aliroots,
From the vid it seems like the stand-up models with the pulled in waist are usually 10 ft or bigger, but I would say go for it.
My current one the widepoint is just forward of center, and same on the template Tom sent me.
My experience so far is wider is not neccessarily better, my prototype rode much better at 17" widepoint than 19" widepoint. That board is currently about 5'4"L 3/4" thick max and N 13"/W 17"/T 12" with rails fading from 1/4" at the nose to about 1/2" max.
On the 7'8" the widepoint is about 18.5".
-Brian