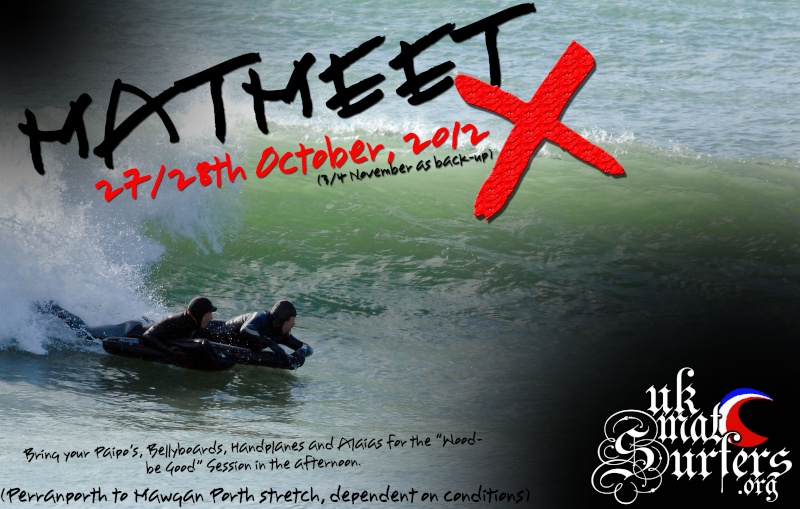 For details please visit:
http://www.surfmat.org/t331-matmeet-x-27-28-oct-2012
Thanks
G
Alas it seems that King Neptune prematurely cracked one off leaving us with an anti-climactic weekend ahead for the meet. This weekend would be perfect but the surf will be soft, weak slop to flat unfortunately.
So then, on to Plan B and the weekend of 3rd and 4th Nov. Early indications are encouraging (although early days) so lets all cross everything and hope!
Please confirm/give apologies here ASAP:
http://www.surfmat.org/t331p30-matmeet-x-27-28-oct-2012#8525
Thanks
G