ok folks its time for number 3 in the series of 30th birthday boards for my good friends, this time its Robins turn. Robin turns 30 on christmas day so its time to get my skates on!
when our group first started surfing Rob used to be content fooling around in the shorebreak and occasionaly picking up a bodyboard for a laugh. also about 2 yrs ago he very sadly lost his Dad who was caught in a rip swimming off the coast of Ireland and though he's a tough cookie this surely cant have been easy everytime we were all getting stoked about surf trips and the like.
last year he decided to buy himself a board and picked up a nice 9'1 longboard off ebay and has slowly got used to it and now surfs regurlarly with us.
ive set my mind on a bellyboard especially after seeing jeffs bellyboard thread. im thinking something fun to ride prone or on his knees, no fins but some fun experimental channels towards the rear of the board, lots of volume as he's fairly big and either a scooped deck or a 1.5mm ply skin like the WMD guys.
below are some photos of the foam in stock at work at the moment… blue dow x200, 1.5-2lb eps, very heavy fibreglass cloth.
im thinking 5-6ft, 24 wide spoon nose, with a tail like the photo of jefs board
anyone care to help me out with some thoughts?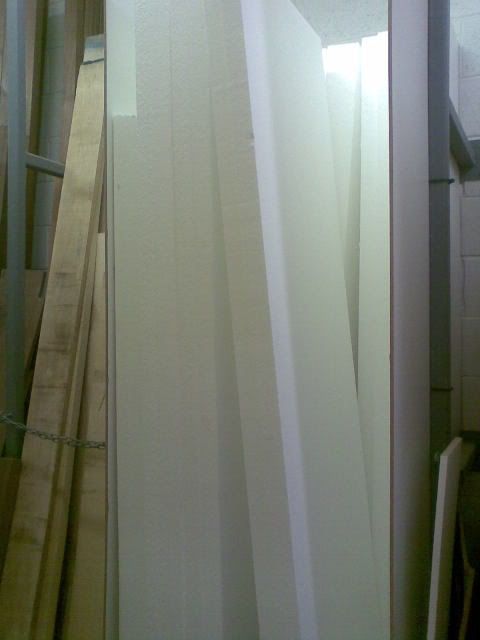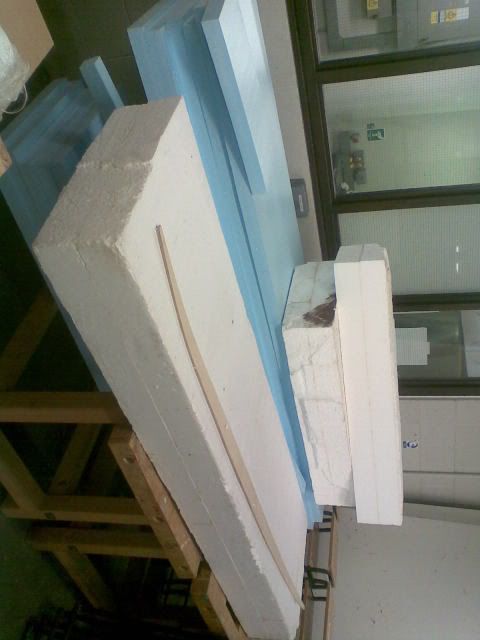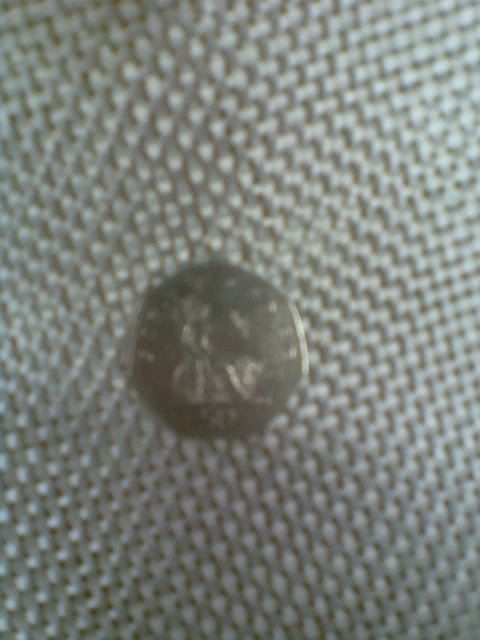 my hotwire zone!
and jeffs board i like the tail of
id love ambrose to give me some poetry… hey i could even add a poem under the glass!
dog